Nancy and I went to The Tipsy Parson last night.  We showed up at about 8:00 with no reservations, and it was packed.  The hostess (whom we recognized as the waitress who served us drinks one Friday afternoon at Little Giant on the Lower East Side, and who reminds me of Catherine Keener) told us that a bunch of people had bailed when faced with an hour and forty-five minute wait, so that we could be seated in about fifteen minutes.  We decided to sit on the bench in the bay window and have a drink while we waited.
Here some problems arose.  The waitress took about seven minutes to get our drink order – but again, they were slammed, and she was very pleasant.  They were out of one of three reds and one of three whites by the glass, but the Syrah that Nancy picked was perfectly serviceable.  I picked a Lighthouse Ale draft beer, and it was fairly characterless.  Since they only have a few beers on tap I felt it was a weird selection to include.  I'm not sure if free drinks while one waits to be seated is a policy (which would be a welcome madness) or oversight, but neither drink showed up on our final tab, so all was ultimately forgiven.
Once seated we were given both the dinner and the bar-snack menu, which was an appreciated broadening of the options.  Eventually we decided to keep it to three courses and skipped the bar snacks (cheeses and cured meats, various interesting-sounding fried items, pickled peppers and the like).  Some chive rolls came around, which were quite good and rich, so they did not need butter, but it would have been a nice gesture to offer something to spread on them.
Nancy chose the parsnip soup as her appetizer while I chose a celeriac salad with apples and watercress.  The salad was light, bright, and well-proportioned (as compared to the mayonnaise-heavy dollop of celeriac that I was served at Craft, for example), but not something that a home-cook couldn't produce with some patient knife-work and a green goddess dressing recipe.  Still, a more than decent salad.
Nancy's soup, on the other hand, was a star.  The smooth parsnip and cream (I assume) puree was topped with strips of fried parsnip, house-made maraschino cherries, a drizzle of sorghum syrup, and a few strips of an innocuous herb (chiffonaded parsley?).  The cherries had a background sourness and the fried parsnip just a bit of bitterness which, along with its crunch, set off the parsnip quite well.  This soup would be a great starter for Thanksgiving dinner.
Meanwhile, the drink I had ordered – an "apple blossom", consisting of apple vodka, apple cider, lemon, and orange blossom water – had yet to arrive.  The waitress explained that there had been a problem with its creation, and that one would be out shortly.  Eventually it arrived, a pale brown liquid on ice with a slice of apple sitting on top.  At first taste it reminded me of sour mix from the gun.  This changed over the course of the drink, so that at the end the drink I was getting not-too-subtle hints of grape Kool-Aid.  Nancy found it revolting at each stage, and though I appreciated the changing character of the drink over time, it would have been better for it to change from good flavor to good flavor, instead of nasty to nastier.  To top it off a second hostess brought me a second one that I hadn't ordered – no doubt the first incarnation that had gone awry.  I summoned my courage and plowed through it in short order.  This second drink also didn't show up on the bill, so it was hard to get too angry.
The main dishes arrived.  Nancy had chosen a strip steak with butter-fried sage and cheese grits while I had the pork hock.  The pork hock was fairly massive, about six inches long, and was lacquered with some sort of syrup and studded with dried fruit – I'd bet cherries and prunes -- and was surrounded with a tart apple sauce.  The meat sloughed off of the bone at first touch, which was nice, and was indeed tender -- what I could taste of it.  The heavy sweetness of the glaze and the fruit left me wanting a little more porkiness to my pork.  Even the tartness of the applesauce faded as it mixed with a pool of brown liquid under the hock (more sorghum?).  Eventually the dish became too cloying and I decided to save the rest for later.
Nancy's strip steak was comparatively simple.  I was a bit surprised by her order since I had cooked strip steak the night before (with caramelized cippollini onions and a red wine-pomegranate syrup, so a different approach altogether), but the list of entrees is fairly short, so there weren't too many other options.  Also it was her birthday, and if the girl wants steak two nights in a row she can go ahead and have steak.  To my chagrin the steak was prepared more expertly than mine had been, and I suspect that they didn't pick up the meat from Western Beef, as the meaty flavor that came through was much better.  The butter-fried sage wasn't overpowering, and the cheese-grits were as one would expect, so the beef remained the center of the dish.  Pretty good.
Early into the entrees we had been told that the side dish of Brussels sprouts with sorghum (again) and pecans that we'd ordered would be coming up shortly.  I was about done when they finally showed up, which was a bit disappointing.  But this being the fifth day that they were open, I was willing to forgive.  But then I tasted some of the tiny sprouts, which ranged in size from a pencil eraser to a standard marble.  The sprouts were scorched on the exterior and raw on the interior, and the pecans were completely subsumed by the sweetness of the syrup.  So I ended up tasting a battle of sweet syrup vs. bitter scorch, and almost nothing in the way of Brussels sprouts.
At this point I said to Nancy that they would lose a star for overly masking the base flavors of their dishes.
When time for dessert came around we opted for the Tipsy Parson, a rum-soaked sponge cake with more of the house-made maraschino cherries, toasted almonds, and a sweet cream sauce on top.  The first few spoonfuls were tasty, but the lack of noticeable rum flavor soon grew troubling, and by the end the sweetness overpowered all.  I don't think the chocolate bread pudding with toasted marshmallows or the pecan pie would have been any less sweet.  And since I'd been fighting an overly-sweet entrée, an overly sweet side, and two grape Kool-Aids, something less tooth-achingly sugary would have served me better.  Hopefully Nancy's experience was more pleasant, coming off of steak and wine.
When the bill came around and three of our drinks didn't show up my mood was lifted.  Everyone had been pleasant, and the people who had come in just behind us had to wait a good forty five minutes for a seat, so we felt some sense of privilege at having waltzed in and gotten a table so quickly (Nancy felt that Ms. Keener had helped us along).
I'll give it one more shot, perhaps taking a sampling of the bar snacks and reading the fine print on the menu more carefully to avoid a sugar overload.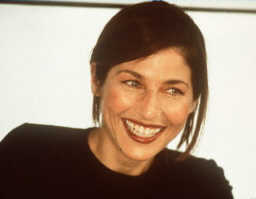 --Steve Kilian
Obama Health Care Speech